Please enable browser cookies to shop.
SMARTTOUCH Disinfectant 55GL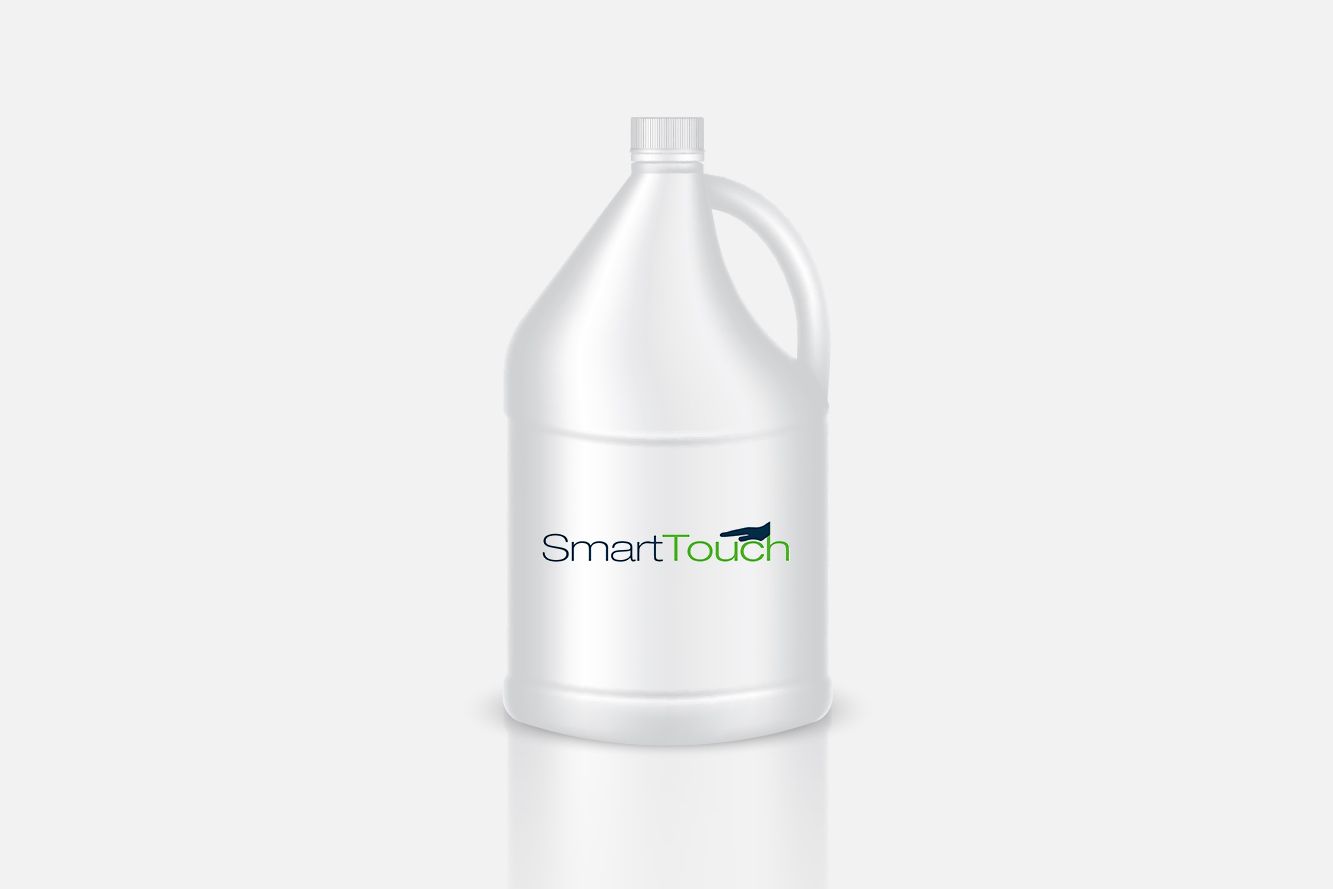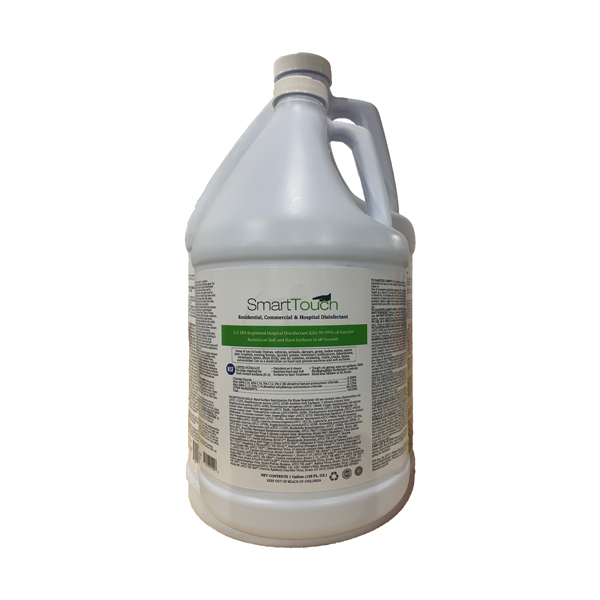 Sizes
---
Product Summary
E.P.A. Registered (82972-1-88566)
Hospital Approved Disinfectant
Highly Effective - 99.999% kill (5 Log Reduction)
30 second kill time on E.coli and S.aureus
Corona family efficacy (feline and canine)
Effective a total of 38 GLP Tested Organisms
NSF (D-2) Registered No Rinse Required for Food Contact Surfaces
No VOC's
Non-Corrosive
Non-Flammable
Neutral pH
Need help calculating how much of this product you need to purchase? Check out our product calculator!
$2,100.00
Save it for later!
Need time to decide? Save it for later by adding it to your favorites!
Please login to save a favorite
Login
All Product Details
Product ID
36316
Name
SMARTTOUCH Disinfectant 55GL
Main Category
Disinfectants
Description

SmartTouch®

List N Disinfectant

SmartTouch® is included on List N as a ready-to-use, residential, commercial and hospital disinfectant that begins to kill on contact and fully disinfects surfaces within 10 minutes.
SmartTouch® kills 99.999% of bacteria on hard non-porous surfaces.
SmartTouch® disinfectant meets OSHA Bloodborne Pathogen Standards for HIV-1, Hepatitis A, Hepatitis B, and Hepatitis C.
No rinse required for food-contact surfaces.
Proven effective on 19 microorganisms including:

Bacteria: MRSA, Legionella, Bordetella, Listeria, Salmonella Viruses: H1N1, Hepatitis A, H5N1, Influenza, Rabies

Available sizes: 1 GL, 5 GL, 55 GL, 275 GL

Files
Shipping Note
USCG will email you following your order with estimated lead time
Payments
We accept all major credit cards though our secure processing center.
Returns
Returns must be sent prepaid with an authorized RGA number. Call USCG International at (866) 702-8724 for RGA number. Only full, unopened cartons can be accepted up to three months after purchase. Returns of saleable goods will be credited at full invoice value, less freight and allowances. Customers may also email orders@theuscg-green.com for assistance.
Questions about this product?
Let us know!
Contact