Please enable browser cookies to shop.
BIOPROTECT 500 5GL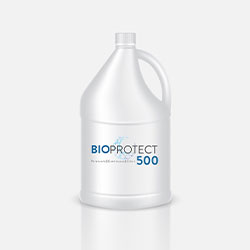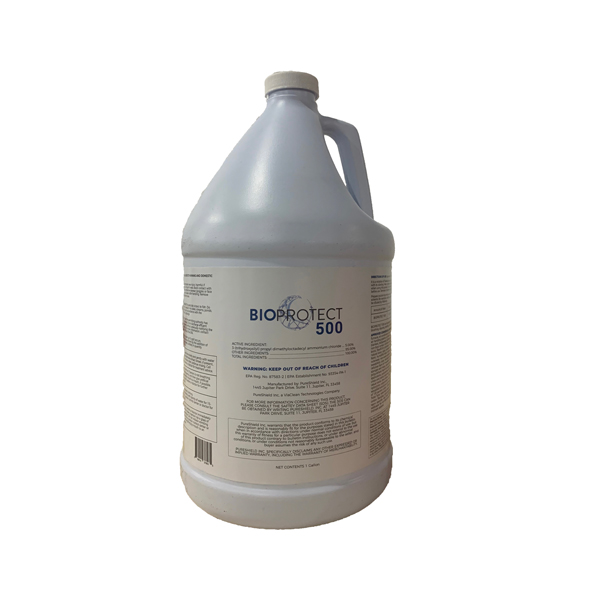 Sizes
---
Product Summary
Recommended Dilution: 8:1 Ratio of Water to Product
Need help calculating how much of this product you need to purchase? Check out our product calculator!
$2,425.00
Save it for later!
Need time to decide? Save it for later by adding it to your favorites!
Please login to save a favorite
Login
All Product Details
Product ID
36319
Name
BIOPROTECT 500 5GL
Main Category
Protectants
Description

BIOPROTECT™ 500

Concentrate Antimicrobial Surface Protectant

BIOPROTECT™ 500 is a water-based antimicrobial surface protectant in a concentrated formulation
Creates an invisible barrier to inhibit the growth of odor-causing bacteria, bacteria which cause staining and discoloration, fungi (mold and mildew), and algae.
Can be used in homes, offices, automobiles, and institutions, e.g., schools, hospitals, daycare centers, churches, and correctional facilities.
Patented, registered and extensively tested.
Dilution Rate 9:1 with water


Available sizes: 1 GL, 5 GL, 55 GL, 275 GL

Recommended Dilution: 8:1 Ratio of Water to Product

EPA Registration #
87583-2
Files
Shipping Note
Lead time 3-5 days
Payments
We accept all major credit cards though our secure processing center.
Returns
Returns must be sent prepaid with an authorized RGA number. Call USCG International at (866) 702-8724 for RGA number. Only full, unopened cartons can be accepted up to three months after purchase. Returns of saleable goods will be credited at full invoice value, less freight and allowances. Customers may also email orders@theuscg-green.com for assistance.
Questions about this product?
Let us know!
Contact